There is limited availability and this
50% OFF REGULAR PRICE OFFER
may be taken down at any moment!
HD Stereo with Mic
Bluetooth Connectivity
Waterproof
Ultra-Long Working Time
OUR CUSTOMERS
"I was thoroughly impressed with the Fitnus Wireless Earbuds. The packaging was incredible, the build quality is top notch, and an amazing set of features for the price."
J Davis. (Verified Purchase)
"I researched Bluetooth earbuds for several weeks. There are so many options and so many claims. Reading the reviews and questions on this product, I decided to give them a try. They had EVERYTHING that I wanted in wireless earbuds. I wanted great sound, a charging case that could be charged with USB as well as being charged on a wireless charger, the option of using just one earbud (left or right) for phone calls, great usage time, quick charge time and good range."
T Farner (Verified Purchase)
"These earbuds are amazing quality for an amazing price. They have great sound quality and are very comfortable. My ears are small so it is difficult to find comfortable earbuds, but these are great and have 4 different sizes for all ears."
T Hatley (Verified Purchase)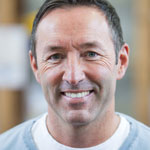 "The earbuds worked seamlessly and well out of the box. I use them while hiking the hills with my dogs and when working at my desk - I can still hear outside noises when needed for safety, but can listen to music without disturbing others. The earbuds are comfortable even during exercise, and they fit securely. "
J. Hanson (Verified Purchase)
There is limited availability and this
50% OFF REGULAR PRICE OFFER
may be taken down at any moment!